What is the purpose of an EPC certificate?
If you are going to purchase a property, the EPC Certificate (Attestato di Prestazione Energetica) is an essential document drafted by an engineer or surveyor used to evaluate the property from different points of view. In part, its purpose is to set the property sale price.
An EPC Certificate describes various aspects of the property such as dimensions, condition, and age. More technically, it is a mandatory document that aims at assessing the energy consumption of a building, house or apartment and classifies the energy efficiency on a scale ranging from A to G, where category A is the most efficient and G is the least efficient. As it can be easily inferred, old buildings may have lower EPC ratings, whereas new buildings have higher ratings.
Is an EPC mandatory? How to get a copy of my EPC certificate?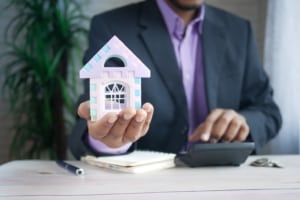 Italian law made an EPC mandatory in 2013, and if you are buying a property in Italy, we highly recommend that you ask for the certificate before you sign the final deed of sale.
An EPC is valid for 10 years and the onus is on the seller or landlord to provide a potential tenant or buyer with an EPC certificate. In order to obtain an APE, a regionally qualified technician is required, for instance, an engineer, a surveyor or an architect. These are the only experts legally permitted to provide an EPC certificate.
How does the professional draft an EPC?
In order to draft an Italian Energy Performance Certificate, the qualified professional has to carry out a site inspection of the property to assess its structural features, which include, the quality of fixtures, evaluation of heat transfer and health and safety of indoor environments. Further to a thorough analysis, the professional determines which category the property falls into and writes it on a specific form. Finally, the certificate is delivered to the new owner or tenant of the property.
Do I need an EPC certificate to rent or buy my property?
When buying or renting a property, it is important to view its EPC certificate so that you can budget for heating and power. This way you can estimate future costs of your utility bills.
Find out more
If you would like more information about the Italian APE / EPC, you can read more here or, get in touch with us at info@detulliolawfirm.com We are legal specialists for Italian property matters. If you are dreaming of renting or buying a property in Italy but are afraid of getting caught up in red tape, we can help turn your plans into reality – safely.
https://detulliolawfirm.com/wp-content/uploads/2021/05/De-Tullio-Header-Logo.png
0
0
georgia
https://detulliolawfirm.com/wp-content/uploads/2021/05/De-Tullio-Header-Logo.png
georgia
2021-05-13 12:00:31
2021-09-14 17:16:53
What is an EPC certificate?