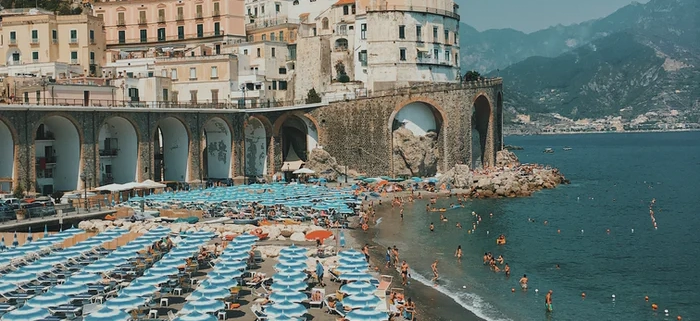 Italian Beach Concessions. Investment Opportunities.
Along its 7.500 kilometres of coastline, Italy boasts more than 12,000 beach concessions
Following protracted debate, the Italian government will now apply EU competition laws to Italian beach concessions.
The Italian government approved a bill in November 2021, which aims to improve competition in the Italian goods and services markets – this includes Italy's beach concession sector. Reforms are a component of the government's 200 billion euro post-COVID recovery package.
Prepare to lease a stake in Italy's magnificent and highly lucrative beaches
Estimates place the annual revenue of the Italian beach concession industry at 15 billion euros.
The average price per day for two sun beds and a parasol is 100 euros.
About 30.000 organisations privately manage the majority of concessions.
Legal changes to Italian beach concession operations generate opportunities
Current beach concession licences will expire on December 31, 2023. Concession owners will have to reapply for licences through public tenders as a result of legal changes that come into effect in January 2024.
Beach concession companies have generally welcomed licence renewal provided  public tenders are fair and open.
Tendering process for Italian beach concessions
Tendering criteria include: quality of services. Investors who minimise impact on the environment and landscape, for example, by using removable equipment will be favoured. Previous experience of beach concession management is preferable. However, lack of experience does not preclude new entrants to the beach concession sector. Investors will be expected to provide a level of compensation to former licensees and to consider safeguards for employees.
Challenges
Navigating the public tendering process will be complex. To support investors, De Tullio Law Firm has created a dedicated beach concession team.
De Tullio Law Firm's experts offer legal, linguistic, tax and financial know-how: a one-stop-shop for investors in Italian beach concessions.
If you are looking for property ventures in Italy, Italian beach concessions represent a solid return on investment as well as a once in a lifetime opportunity to lease a slice of highly desirable, profitable Italian real estate.
Finally …
De Tullio Law Firm provides specialist legal services for cross-border residential and commercial property transactions throughout Italy.
For more information about Italian beach concessions, legal reforms and investment opportunities, get in touch with us.
For more details about legal changes to Italian beach concessions, you may like to read this study for the European Parliament.
https://detulliolawfirm.com/wp-content/uploads/2022/07/EFC1E0A3-0E9A-439D-9E8C-648A4D323A67.webp
879
700
georgia
https://detulliolawfirm.com/wp-content/uploads/2021/05/De-Tullio-Header-Logo.png
georgia
2022-07-20 15:46:59
2022-11-17 01:14:44
Italian Beach Concessions. Investment Opportunities.