Italian Luxury Property: Legal And Fiscal Definitions
What is a luxury property in Italy?
From a legal and fiscal perspective, the Italian luxury property category of real estate includes castles as well as certain types of property such as historic villas, mansions and palaces.
Before you sign any paperwork relating to a property, you should check its legal and fiscal category.
If you need advice on any aspect of managing property searches and checks in Italy, we can help.
Legislation relating to Italian luxury property
Italian law specifies purchase tax and annual municipal tax rates on luxury properties in Italy.
Contrary to what many think, luxury homes are not exclusively large properties – in terms of square meterage. Real estate location, cultural value and the quality of finishes also determine the classification of a property.
Buying a luxury property means that as a purchaser, you will not be able to take advantage of certain benefits relating to property registration tax.
Furthermore, once you own the property, you will not qualify for municipal tax deductions and exemptions.
Italian law uses two sets of guidelines to determine luxury property: Ministerial Decree 2/8/69 and cadastral criteria.
Luxury properties: Ministerial Decree 1969
According to this law, the definition of luxury real estate means a property must meet precise criteria. It must have at least one of the characteristics set out in the Ministerial Decree 2/8/69. These include: properties in areas which, according to town planning and zoning laws, are for villas or private parks.
Single-family homes, which sit on building plots of not less than 3,000 square meters. This category excludes agricultural areas, even if planning provides for the possibility of building residential properties.
Single-family homes with certain types of sports facilities. In particular, the law refers to swimming pools with a minimum area of 80 square meters and to tennis courts on drained ground extending to at least 650 square meters.
Single dwellings with a surface area of more than 200 square meters, excluding balconies, terraces, cellars, attics, stairs and parking spaces, that have an open area of land more than six times the covered area.
Individual real estate units with a surface area of more than 240 square meters excluding balconies, terraces, cellars, attics, stairs and parking spaces.
Properties on land where the value of the land exceeds the value of the property by at least one and a half times.
Even if a property does not have any of the above characteristics, there is a table attached to Ministerial Decree 2/8/69. This table states that a property can belong in the luxury property category if it has at least four characteristics among a list of finishes.
Specifications are complex and for the avoidance of doubt, we would advise you to seek independent legal advice.
The Ministerial Decree of 1969 is quite exhaustive in defining the characteristics of luxury homes. However, Italian legislation governing cadastral classifications also contains important indications.
Luxury properties: cadastral classification criteria
Article 33 of Legislative Decree 175/2014, assesses the cadastral classification of Italian properties. Its use is almost exclusively limited to assessing property tax rates. In particular for principal residences (prima casa).
For cadastral purposes, luxury properties are those belonging to the following categories:
A/1: stately homes – classical buildings with above-average finishes in areas considered valuable due to the presence of parks and/or gardens.
A/8: dwellings in villas. These are residential properties with fine finishes set in a park or a garden.
A/9: castles, palaces and mansions of outstanding cultural and historical and value. These mainly consist of single real estate units.
Italian properties belonging in these categories are luxury properties. Owners cannot therefore benefit from tax benefits and/or tax exemptions.
Finally …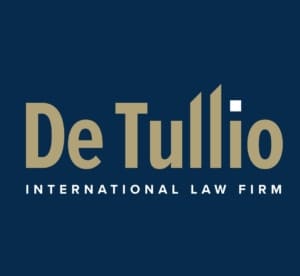 For over 55 years, De Tullio Law Firm has been providing international clients with independent legal advice. We offer services in all the major fields of Italian law with particular expertise in real estate, inheritance and family law matters. Get in touch: info@detulliolawfirm.com
You may also be interested in Italian Property: Cadastral and Zoning Compliance
Get All Our FREE Guides for Foreigners Planning to Buy, Sell or Live in Italy
Download now
https://detulliolawfirm.com/wp-content/uploads/2016/11/4C6CA7E0-8AA9-4BD8-B5FD-A56857C6F00A-scaled.jpeg
2560
2185
georgia
https://detulliolawfirm.com/wp-content/uploads/2021/05/De-Tullio-Header-Logo.png
georgia
2019-03-25 12:00:02
2023-03-07 08:58:44
Italian Luxury Property: Legal And Fiscal Definitions