What is reciprocity?
Even before Brexit, property investments were never governed by EU legislation. Ownership and property laws have always been based on sovereign laws set by individual countries. When you buy property in, for example, England, the applicable law is that of England and Wales. When you buy property in Italy, your purchase is governed by Italian legislation.
As members of the World Trade Organisation, both the UK and Italy signed up to the General Agreement on Trade in Services (GATS) in 1995. Commitments made under the GATS by both the United Kingdom and Italy allow for the purchase of real estate properties. There are no limitations regarding reciprocal market access or national treatment of foreign purchasers.
Reciprocal commitments made within GATS, establish a quid pro quo principle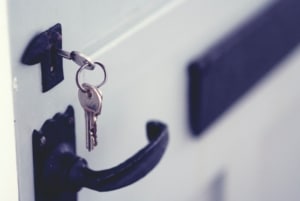 In simple terms, you can invest in the Italian real estate market provided your home country allows Italian nationals to invest there.
For a general overview concerning the conditions of reciprocity with the UK, the Italian Consulate in London has communicated that, following an analysis of the relevant British legislation and after consultation with UK authorities, the status of the condition of reciprocity for foreigners in the UK is, in principle, confirmed.
The ownership of real estate, the establishment of companies, the acceptance of inheritances or gifts are not conditioned by citizenship. However, it should be noted that the purchase of property or setting up a company in the UK does not automatically confer the right to move and work in the UK. The same is valid for UK property and company owners in Italy. If you want to reside in Italy, you will need to obtain residency permits.
Find out more
For over 55 years, De Tullio Law Firm has been providing international clients with independent legal advice. We offer services in all the major fields of Italian law with particular expertise in real estate, residency, family law and inheritance matters. Get in touch with us: info@detulliolawfirm.com
You may also be interested in How to get a mortgage in Italy.
New Biometric Residency Card for UK Nationals Living in Italy
https://detulliolawfirm.com/wp-content/uploads/2021/05/De-Tullio-Header-Logo.png
0
0
georgia
https://detulliolawfirm.com/wp-content/uploads/2021/05/De-Tullio-Header-Logo.png
georgia
2021-09-02 10:31:18
2021-09-08 10:34:06
Can I still buy property in Italy after Brexit?