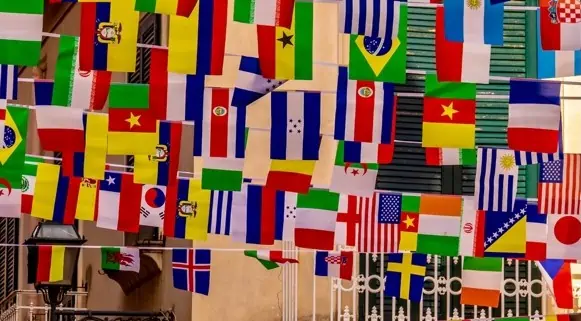 International Property Sales in Italy. Contract Law
International property sales involve a citizen, or company, of one country buying real estate in another country
The legal framework regulating international property sales in Italy is governed by Italian law and international treaties. Where there is a conflict between Italian and international laws, Italian law prevails when it comes to international property sales.
Article 51 of the Italian law n. 218 (31st May, 1995) states that a real estate conveyance is subject to the law of the country in which a property is located.

This is in accordance with the "Rome Convention" of 1980, now superseded by the Rome I Regulation (593/2008).
The Rome I Regulation has thus created a common choice of law system in contracts within the European Union. While Rome I determines which law governs contracts, it does not however harmonise the substance or actual law.
Contract law
In light of the above legislation, signatories to a contract may choose the applicable law for the whole or part of a contract and select the court which will have jurisdiction over any disputes. By mutual agreement, the parties may change the law applicable to the contract at any time in accordance with the principle of freedom of choice.
If parties do not make an explicit choice of applicable law, the country with which the contract has the closest connection will prevail. Place of habitual residence, place of central administration, principal place of business or the location of a business responsible for performing the contract determine the closest connection to a contract.
International property sales in Italy. Applicable contract law
When it comes to contracts for immovable property however, specific rules apply. By default, the location of the property determines applicable law.
Consequently, if a property is in Italy and the sale involves individuals who are either resident in Italy or elsewhere, the transaction will always be subject to the requirements of Italian law.
The jurisdiction of courts in civil and commercial matters
EC Regulation 44/2001 lays down rules governing the jurisdiction of the courts in civil and commercial matters. Recognition of a judgment in any EU Member State is automatic. No special proceedings are therefore necessary, unless a party to the contract contests recognition of a judgment.
In accordance with this Regulation, for real estate transactions, the location of a property determines exclusive jurisdiction. In other words, if a property is in Italy, exclusive authority belongs to the Italian courts.
Finally …
If you are uncertain as to what your situation is, it is advisable to contact an Italian lawyer. At De Tullio Law Firm, we have extensive knowledge and experience of Italian and international law. For over 55 years, we have been providing specialist legal services for residential and commercial property transactions throughout Italy. Whatever your legal matter, get in touch with us for a free consultation.
Get All Our FREE Guides for Foreigners Planning to Buy, Sell or Live in Italy
Download now
https://detulliolawfirm.com/wp-content/uploads/2017/03/1702BFE4-614E-410B-A9E7-FDE71DB72E0F.jpg
581
581
Giandomenico De Tullio
https://detulliolawfirm.com/wp-content/uploads/2021/05/De-Tullio-Header-Logo.png
Giandomenico De Tullio
2017-03-22 10:39:09
2023-03-07 15:14:23
International Property Sales in Italy. Contract Law