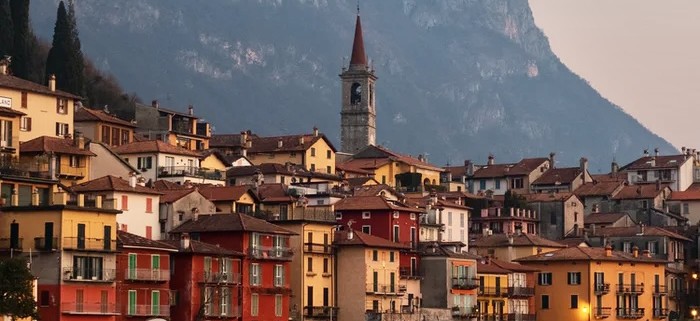 Italian Holiday Home. Planning for The Future
Italy is a popular country for second or holiday home ownership. Think long term.
If you are buying or already own a property in Italy, do you want to keep your Italian holiday home in the family for future generations?
It is advisable, ideally as part of your overall estate plan, to look at how best to manage this.
Failing to take the right steps to ensure a home's future ownership can lead to family upsets and disputes after your death.
Do your children want to inherit the Italian holiday home?
However, in wanting to pass on the holiday home, many overlook a critical step: finding out whether family members actually want it.
For heirs, an Italian holiday home may present practical issues. How far they'll have to travel to visit the home, whether their income can support regular travel, maintenance, taxes, and other associated costs.
Then there's another factor: your Italian holiday home may constitute a major part of your children's inheritance. Some of your children might actually prefer, or need, a more liquid asset.
Keeping the property in the family
If your children would like to keep the property in the family, the simplest method is to leave the property outright in your will to the children, or family members, you wish to inherit it. Your estate plan would include provisions that transfer the deed to your heirs, and each of your heirs will own an equal portion.
Get Your FREE Guide to Planning Your Inheritance in Italy
Download now
However, what's simple for you, may bring complexities for your heirs. In some cases, inheriting a home can cause resentment. Equal ownership means all the owners would have a say in every decision concerning the home. This includes matters such as when each can use it, whether to rent it out or sell it and for what price. Then there are projects required to keep the property in good order. Each owner bears an equal responsibility to pay for all the running costs associated with the home.
Day-to-day management issues
If the house is rented out, who screens tenants, collects the rent, and calls an electrician or a plumber when there are problems? And, sooner or later, decisions will have to be made about major maintenance and repairs. What happens if the property needs a new roof for example? Your heirs may not always agree about the need to invest such substantial sums of money in the house.
Even if your heirs decide to keep the holiday home, they may run into problems in the future. Financial situations might change. What happens if one of your heirs becomes unemployed, incapacitated or bankrupt? Or, if a divorce creates a change in financial circumstances? Any of these events could force a sale of the property.
At some point your heirs will need to decide how the house fits into their own estate planning
This might include questions of whether your heirs should pass the home to the next generation. If so, what's the best way to handle that? You need to consider that as time passes, your heirs' families may grow. This will leave more descendants to share the home, each for less time per person each year. In the longer term, many of the descendants will be only be related to each other distantly. Co-ownership may therefore become even more problematic.
Planning to pass on a holiday home to your family is a great way to ensure that future generations have the opportunity to enjoy it. However, it's important to consider all the aspects and take steps to assess whether it is in fact the right thing for your family to inherit, and how it would be cared for over the years.
Finally …
People put off estate planning because they think they do not own enough, they are not old enough, it will be costly or confusing, they will have plenty of time to do it later, they do not know where to begin or who can help them, or they just do not want to think about it.
Estate planning should be an ongoing process, not a one-time event. You should review and update your plan as your family and circumstances change. This would include when you make an international investment.
At De Tullio Law Firm, we have over 55 years of expertise managing cross border succession and estate planning matters throughout Italy. Our firm is also a full member of STEP, the world's leading association for trust and estate practitioners.
Please contact us if you are buying or already own an Italian property and have any questions about your estate planning.
Get All Our FREE Guides for Foreigners Planning to Buy, Sell or Live in Italy
Download now
https://detulliolawfirm.com/wp-content/uploads/2016/09/58A5F408-2E9A-4528-A76E-E856F3C4F6E1.jpeg
700
700
Giandomenico De Tullio
https://detulliolawfirm.com/wp-content/uploads/2021/05/De-Tullio-Header-Logo.png
Giandomenico De Tullio
2016-09-07 11:44:50
2023-03-07 15:44:09
Italian Holiday Home. Planning for The Future