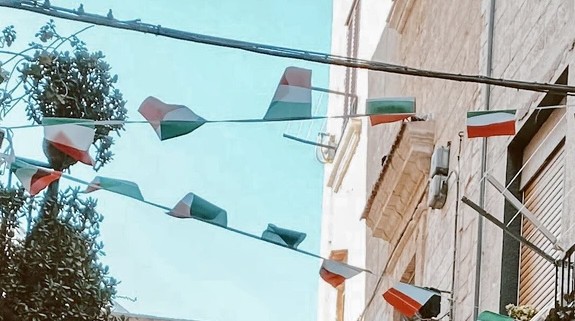 Reverse Mortgage. Italian Equity Release Scheme
Reverse mortgages provide an alternative to selling an Italian property
In December 2015 the Italian Ministry of Economic Development introduced a reverse mortgage scheme. This is a form of equity release financing.
The reverse mortgage allows home owners over the age of 60 to convert part of the value of their property into cash. The property acts as security for the loan. The owner remains the legitimate owner and retains the right to live in the property.
A reverse mortgage therefore represents an alternative to selling the property. As with any other loan, when a home owner takes a reverse mortgage, it includes a repayment plan.
Another feature of the reverse mortgage regards interests, which can be refunded either at the time the loan expires or at fixed deadlines. If a borrower chooses the refund upon expiry formula, no sum is due to the bank during the term of the loan. A refund of interest payments and any related costs occur when the borrower dies.
The amount a borrower can release as equity depends on a borrower's age. The older the borrower, the higher the percentage of equity release. In addition, the lender takes the value of the property to secure the loan into account.
Heirs inherit reverse mortgages
Should the property owner die before repaying the loan, the decedent's heirs inherit the debt. In terms of repayment, heirs have three options.
1. Repay the debt to the bank to clear the reverse mortgage.
2. Sell the property.
3. Allow the lender to sell the property at market value.
If the property is sold at market value, the heirs have the right to recoup any difference between the sale price and the outstanding reverse mortgage. The  lender cannot ask heirs to repay the debt, if the property fails to sell.
Finally …
If you are need help with equity release in Italy, why not talk to us? De Tullio Law We have over 55 years of experience working with clients on their Italian and cross border property, family and inheritance matters. Get in touch.
You may also like our Guide To Selling Property in Italy. You may also like to watch our info videos about Italian property law.
Get All Our FREE Guides for Foreigners Planning to Buy, Sell or Live in Italy
Download now
https://detulliolawfirm.com/wp-content/uploads/2016/03/C5DDDFBA-90F0-4AA5-B8E0-DAABBB641E68-e1652951477465.jpeg
255
575
Giandomenico De Tullio
https://detulliolawfirm.com/wp-content/uploads/2021/05/De-Tullio-Header-Logo.png
Giandomenico De Tullio
2016-03-30 12:34:51
2023-01-21 17:40:30
Reverse Mortgage. Italian Equity Release Scheme