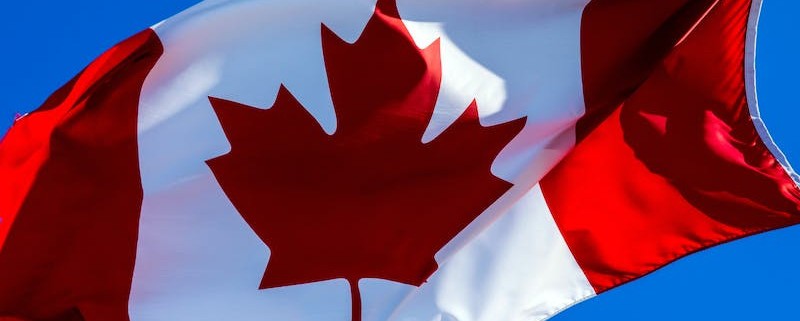 Canadian Investors in Italian Real Estate 2023
In terms of international property investment, Canadian investors in Italian real estate face a complex and evolving legal terrain. This blog post builds upon a previous discussion and explores recent developments in the legal framework that directly impacts Canadian investors.
We'll shed light on a crucial exemption to the Foreign Property Purchase Restriction Act (FPPRA), which holds the potential to significantly shape investment opportunities in Italy.
The FPPRA: A New Era in Property Investment
On January 1st, 2023, the Foreign Property Purchase Restriction Act (FPPRA) ushered in a new era for Canadians interested in acquiring Italian property. This  legislation aims to address concerns regarding the concentration of foreign-owned properties in certain regions of Canada.
Under the FPPRA, which restricts property purchases by foreign nationals in specific Canadian areas, Canadians seeking property abroad, including in Italy, face reciprocal restrictions.
A Pivotal Amendment: March 27th, 2023
However, the landscape of property investment took an unexpected turn on March 27th, 2023, with the introduction of a crucial amendment to Canada's FPPRA. This amendment, found in section 3, paragraph 1, of the FPPRA, introduced an exemption from the property purchase restriction.
The amendment explicitly carves out certain properties from the FPPRA's restrictions thereby offering a glimmer of hope for investors. This exemption applies to properties located outside Census Agglomerations or Census Metropolitan areas in Canada.
Defining Census Agglomerations and Census Metropolitan Areas
It's essential to understand the definitions of Census Agglomerations (CAs) and Census Metropolitan Areas (CMAs). A CMA or CA is formed by one or more adjacent municipalities centered on a population center, known as the core.
A CMA must have a total population of at least 100,000, with 50,000 or more residing in the core. On the other hand, a CA must have a core population of at least 10,000. Adjacent municipalities must show high integration with the core in the CMA or CA, assessed from past census data.
If the population of the core of a CA declines below 10,000, the CA is retired. However, once an area becomes a CMA, it remains so even if its total population falls below 100,000. This applies even if the core population dips below 50,000. Small population centers with a population count of less than 10,000 are called fringe. All areas inside the CMA or CA that are not population centers are classified as rural areas.
Unlocking Potential for Canadian Investors in Italian Real Estate
With this exemption in mind, the door for Canadian investors in Italian real estate has opened.
We submitted the issue to the competent unit at the Italian foreign ministry. They have verified and confirmed the exclusion from the investment restrictions of residential properties located outside Census Agglomeration or a Census Metropolitan area in Italy.
The amendment allows Canadians to buy Italian properties located in areas with under 10,000 inhabitants. It therefore signals a crucial legal change and offers exciting investment prospects in Italian real estate.
The Importance of Due Diligence for Canadian Investors in Italian Real Estate
While this exemption presents an attractive prospect, it's vital to underscore the significance of due diligence. Verifying the eligibility of a property through a lawyer and a Notary Public is fundamental to ensuring compliance with the FPPRA. Italian legal professionals can provide the necessary assurance that the property falls within the exempted category.
Finally…
To successfully navigate the intricacies of international property investment, it's imperative to have a profound understanding of relevant laws and regulations. With over five decades of experience, De Tullio Law Firm has been consistently delivering expert legal advice to international clients. Moreover, while we offer comprehensive legal services across all domains of Italian law, our particular emphasis is on real estate, residency, family law, and inheritance matters.
We take immense pride in providing top-tier legal services to our clients. Additionally, we have a strong reputation for delivering pragmatic and efficient solutions. If you are  exploring investment opportunities in Italian real estate, don't hesitate to get in touch with us. We are right beside you, guiding you every step of the way.
You may also be seeking information about how to obtain an Elective Residence Visa for Italyor you might like to peruse our series of informational videos.
Get All Our FREE Guides for Foreigners Planning to Buy, Sell or Live in Italy
Download now
https://detulliolawfirm.com/wp-content/uploads/2023/10/IMG_6558.jpeg
533
800
georgia
https://detulliolawfirm.com/wp-content/uploads/2021/05/De-Tullio-Header-Logo.png
georgia
2023-10-17 15:35:53
2023-10-17 15:35:53
Canadian Investors in Italian Real Estate 2023