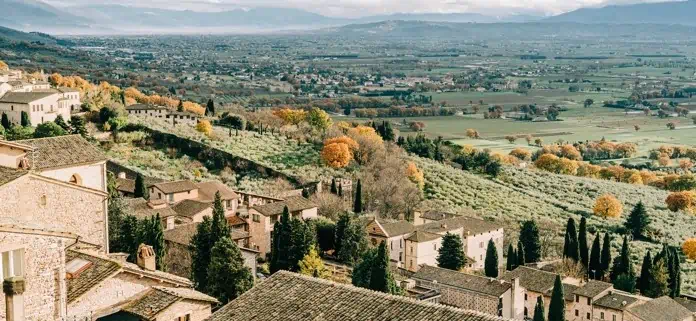 Homes for 1 Euro in Sambuca, Sicily (Italy)
Is it true that there are homes for 1 Euro in Sambuca?
To combat dwindling populations and to attract Italian and foreign investors to revitalise their areas, a number of Italian villages, towns and cities, have launched charm offensives by putting a number of houses up for sale for the symbolic sum of 1 Euro. Dream homes for €1 in Sambuca is the latest 1 Euro property scheme in Italy. This is how the Sicilian Municipality of Sambuca is promoting tourism and highlighting depopulation issues. Sambuca is in the Province of Agrigento.
News of €1 property sales in Sambuca spread further through a CNN article on 18th January 2019.  Local officials say, "It's not the first Italian town to lure in outsiders with tempting offers but, Sambuca is scrapping red tape to make sure any interested investors can more or less make their purchase right away".
As opposed to other towns that are merely doing this for propaganda, this city hall owns all the homes for 1 Euro in Sambuca on sale," says Giuseppe Cacioppo, Sambuca's deputy mayor and tourist councillor. "We're not intermediaries who liaise between old and new owners. You want that house, you'll get it in no time."
Are there any conditions attached to the purchase of homes for 1 Euro in Sambuca?
New owners must commit to refurbishing their choice of the crumbling 40 – 150 square meter dwellings within three years. Renovation costs start at €15,000 (about $17,200). Owners will also need to cough up a €5,000 security deposit that will be returned once the remodelling is complete.
With the population dwindling, Cacioppo says the town needs outsiders to prevent it from falling into ruin. "We can't afford to lose our lovely Arab heritage. Luckily, foreigners are lending a hand in this rescue crusade." (Source: CNN).
1 Euro houses at auction
As with all 1 Euro house schemes around Italy, sales take place in public auction (vendita con incanto).
It's impossible to tell what you are taking on just from looking at a few photos of a property.
In some countries house auctions are common. In Italy however, they are not. There are no legal packs, which contain essential information including official titles and searches, property information and planning permission. In effect, you are responsible for conducting property-related searches.
To avoid buying what seems like a bargain but, subsequently turns out to be a money pit, you should inspect the property before deciding to make a bid.
Finally …
While €1 properties may seem like a great opportunity, buyer beware! Conditions always apply.
There are plenty of other reasonably-priced houses in Italy without the terms and conditions attached to €1 property schemes. These properties may be a better option for you because you can undertake renovation at your own pace and on your own terms.
Before making any type of property investment in Italy, you should seek independent legal advice on matters such as ownership titles, zoning, planning, structure and conditions of sale and purchase.
If you are considering buying a property anywhere in Italy for 1 Euro, or more, please free to contact us via email or fill in our contact form.
You may also be interested in How to get a mortgage in Italy
Get All Our FREE Guides for Foreigners Planning to Buy, Sell or Live in Italy
Download now
https://detulliolawfirm.com/wp-content/uploads/2017/01/64665F3C-39ED-45EB-A5DC-6D0B6ECEE93C.jpg
464
696
georgia
https://detulliolawfirm.com/wp-content/uploads/2021/05/De-Tullio-Header-Logo.png
georgia
2019-01-19 12:00:49
2022-05-19 10:21:30
Homes for 1 Euro in Sambuca, Sicily (Italy)