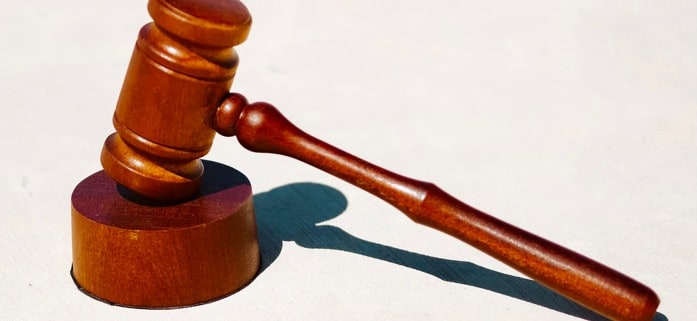 Buying Italian Property at Auction
In some parts of the world, buying property at auction is routine
Buying Italian property at auction, however, is not quite so straightforward.

There are two types of auction in Italy. Vendita con incanto and vendita senza incanto. In both types of auctions, the  actioneer sets the minimum sale before the auction.
Vendita con incanto 
These auctions happen publicly and openly. The highest bidder buys the property on the condition that the bid is at or higher than the reserve price.
Vendita senza incanto
Prior to a vendita senza incanto auction, participants must submit their bids by a certain date – in sealed envelopes. Sealed bids cannot be under the reserve price for a property.
In Italy a voluntary property sale by auction is highly unusual
Unlike in the UK or USA, where voluntarily selling property by auction can be an attractive way to fetch a good sale price, in Italy a voluntary sale by auction is rare.
Generally in Italy, people sell property at auction for two reasons. Firstly, the owner declares bankruptcy and has to sell off the property to pay creditors. This type of auction is an asta fallimentare.

The second reason for an auction in Italy happens through a court order. This is an asta giudiziaria. The property is seized or sequestered by the Italian State. This happens because the owner is part of a criminal prosecution or because the State has decided to raise funds to pay off the owner's outstanding taxes, debts and/or mortgage payments, or it could even be that the courts order the auction to resolve an inheritance dispute.
Buying Italian property at auction requires a cautious approach
If you are considering buying an Italian property at auction, you need to take even greater care than buying property through conventional channels such as through a real estate agency or from a private vendor. 
While the owner of a seized property cannot participate in an auction, someone the owner knows can. It is not unheard of for a relative, friend or associate of the previous owner to participate in an auction.
Participation in an Italian property auction involves registering to participate, which means amongst other things that you must have an Italian tax code, codice fiscale, and you need to obtain a receipt proving that you have paid a 10% deposit on the estimated value, or starting bid price of the property that interests you. You can also elect a third party to bid for the property on your behalf. This requires giving your nominated party a limited power of attorney, procura speciale.
Top 10 tips for buying Italian property at auction

1. Bargain?
Don't take it for granted that you are getting a bargain at an Italian property auction. Even if you purchase a property at a much lower price than its market value, it may not necessarily turn out to be a good deal. You may be better off buying a property another way.
2. Timing
Assess the timing. Consider how urgently you want to move into the property. The amount of time required to actually obtain a property at auction is not always predictable.
3. Paperwork
Read all the available documentation very, very carefully. Then read it all again. It is critically important to conduct in-depth due diligence. Study and investigate the notice of sale, the survey report, estimates, plans and maps, photographs and all the documents published on the relevant web site at least 45 days before the auction. Individual courts advertise Italian properties for sale by asta giudiziaria on their websites. www.astagiudiziaria.com is a portal providing access to judicial auction sales across Italy.
4. Due diligence
You should engage your own lawyer to put together a legal package. Make sure you understand the implications of the property's legal status. The onus is on the bidder to obtain legal paperwork. It should specify, amongst other things, titles, covenants, liens, debts and charges attached to the property. All these legalities will become the responsibility of the purchaser.
5. View before you bid
As part of your due diligence, visiting the property is absolutely vital. View the property before the auction with a court appointed official. You should take your own professional team with you – a lawyer, a surveyor, a builder. There are likely to be issues not in the aforementioned sales and legal packs – aspects such as, environmental, zoning and planning permissions. And, do ask about anything that concerns you. If your bid is successful, you will be held legally responsible for everything.

Also, bear in mind that quite a lot of time may have elapsed between the property documentation being prepared and your visit so, the property when you visit, may have deteriorated and conditions could be worse or zoning laws might have changed. This means that the situation described in the property packs may no longer be relevant.
6. Budget
Set yourself an auction budget and stick to it. Prior to the property auction, decide the absolute upper limit of the sum you are willing to spend on the purchase. Participating in an auction requires calm rationality. Prior to tackling your auction purchase, perhaps attend a couple of other Italian auctions to understand how they work.
7. Associated costs
Always ascertain auction and additional costs before participating. Find out exactly how much you should budget on top of the property purchase price. Costs might include, registration tax or VAT charges pending, any professional fees for the title transfer.
8. Payment
Payment methods require attention. How are you planning to pay? You will have already paid a 10% deposit to participate in the property auction. You will need to be able to access the remaining funds quickly if your bid is successful, generally between 10 – 60 days of purchase.

If you need a mortgage, you will need to have a promissory note from your provider in place in advance of the auction. 
9. Tax
Take tax in to account. There may be tax benefits available to you on the purchase of a property at auction. Normally,  property transfer tax is due on top of the property purchase price. However, the rule on "price-value" does not apply to property purchased through court enforced procedures and bankruptcy. If you want to take advantage of any available tax benefits, you must express this ahead of the property auction. You must be ready to put everything in place by the end of the auction if your bid is successful.
10. After the auction
A purchase transfer signed by a judge is enforceable and allows the immediate release of the property. However, it is not unusual in Italy for the previous owner to appeal in court to have the auction annulled. In other cases, a property may be subject to adverse possession (usucapione), or a sitting tenant. As the new owner, you will have to take eviction action – at your expense.
Finally …
We have set out a few facts and tips regarding Italian property auctions. However, as this is a vast and complex subject, it really just skims the surface. There are many potential pitfalls and legal ramifications to consider when buying Italian property at auction. We would always recommend that you seek independent professional advice before participating in an Italian property auction. 
Buying Italian property at auction can be done safely but, it is definitely not for the faint-hearted. if you would like to discuss your situation, please get in touch.
At De Tullio Law Firm, we have over 55 years of experience managing all types of Italian property transactions. We have in-depth expertise of Italian and international legal systems and processes. We understand the way things work in Italy, which is often different to the way things work elsewhere. 
Get All Our FREE Guides for Foreigners Planning to Buy, Sell or Live in Italy
Download now
https://detulliolawfirm.com/wp-content/uploads/2016/06/AE922B7F-ED19-42B8-9152-ADC63F7D989F.jpg
697
697
Giandomenico De Tullio
https://detulliolawfirm.com/wp-content/uploads/2021/05/De-Tullio-Header-Logo.png
Giandomenico De Tullio
2016-06-06 10:24:54
2023-04-26 10:57:07
Buying Italian Property at Auction