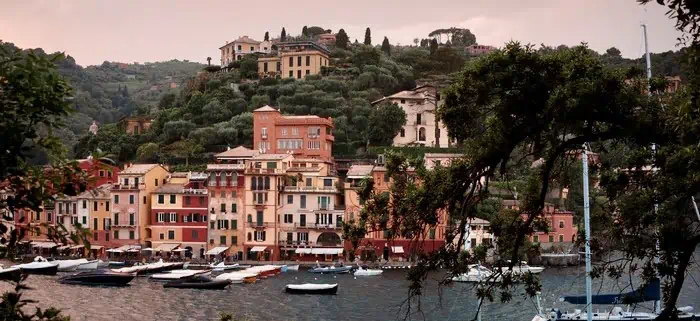 Buying real estate in Italy: De Tullio Law Firm Advice
Buying basics: the 

Italian conveyancing process

In a previous contribution in The New York Times, De Tullio Law Firm focussed on buying real estate in Italy with particular focus on Rome.

This time, The New York Times explores purchasing property on the Ligurian Riviera.

Information that De Tullio Law Firm provided is however also relevant for the whole of Italy.
The New York Times includes information about legal and notarial fees and Italian property tax costs.
"There are no restrictions on most foreigners buying real estate in Italy", said Giandomenico De Tullio, a managing partner at the De Tullio Law Firm, which has offices in Italy and Britain.
"For complicated transactions and sales involving foreigners, it is a good idea to hire a bilingual lawyer as well", said Mr. De Tullio, who estimated that a lawyer's fee would be about 1 percent of the sales price. "In addition, there is a 22 percent value-added tax on both services".
"The stamp duty is the buyer's biggest closing cost, at 2 or 9 percent of the property's assessed value, depending on whether it will be a primary residence or a second home", Mr. De Tullio said. ("To get the primary-residence tax break, buyers must typically establish legal residence in the municipality within 18 months of buying the property", he said.)
"Other closing costs include a building registry tax of 50 euros (about $62) and several other taxes and fees that add up to a few hundred euros. A rough estimate of closing costs on a 1 million euro property is around 30,000 euros (about $37,000)", Mr. De Tullio said, but he added "that it can vary greatly." Read the full article here.
Finally …
De Tullio Law Firm is an Italian property, inheritance and family law specialist. We have been assisting and guiding our clients with Italian investments for over 55 years. If you would like to discuss your investments in Italy, we are here to help. Please get in touch.
you may also be interested in Celebrating 55 years of De Tullio Law Firm
Get All Our FREE Guides for Foreigners Planning to Buy, Sell or Live in Italy
Download now
https://detulliolawfirm.com/wp-content/uploads/2021/01/B34B09F9-CA2B-4839-BC36-FBB38BFD477B-e1652864421186.jpeg
379
700
georgia
https://detulliolawfirm.com/wp-content/uploads/2021/05/De-Tullio-Header-Logo.png
georgia
2021-01-01 12:47:13
2023-03-06 21:34:29
Buying real estate in Italy: De Tullio Law Firm Advice