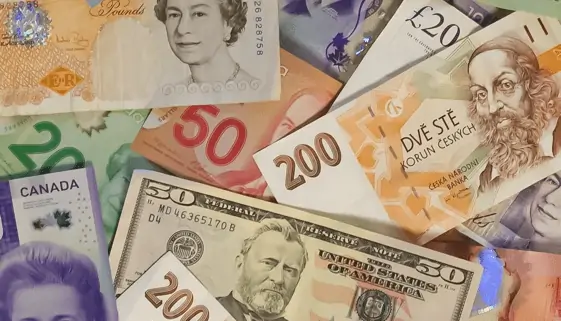 1 Euro houses in Italy: too good to be true?
In recent years, to combat dwindling populations in rural areas of Italy, a number of Italian villages, have been launching charm offensives by putting a number of houses up for sale for the symbolic sum of 1 Euro.
The aim of local municipalities is to attract Italian and foreign investors to revitalise their areas. Cinquefrondi in Calabria is the latest Italian town to launch 1 Euro houses in Italy for sale.
Although these 1 Euro property schemes seem attractive, it may be wiser to pass on them. The €1 schemes are widely advertised and, with so many people expressing interest in these homes, there are always more applications than homes available.
Don't Buy a €1 House Without Understanding the Buying Process
Download now
How do you buy 1 Euro houses in Italy?
Whereas other towns selling homes for 1 Euro have required a deposit of up to €5000 that buyers forfeit if they fail to renovate the house within three years, Cinquefrondi is requesting an annual €250 fee for an insurance policy, payable until renovation works are complete.
Located in the historical centre of Cinquefrondi, properties are roughly 40 – 50 square metres in size. New owners will be liable to a fine of €20,000 if they do not complete their renovation projects within three years.
1 Euro houses at auction
As with all 1 Euro house schemes around Italy, sales take place in public auction (vendita con incanto).
It's impossible to tell what you are taking on just from looking at a few photos of a property.
In some countries house auctions are common. In Italy however, they are not. The vendor's lawyer does not prepare a set of documentation known as a, "legal pack". Legal packs contain essential information including official titles and searches, property information and planning permission are therefore not available. In effect, you are responsible for conducting property-related searches.
To avoid buying what seems like a bargain but subsequently turns out to be a money pit, it is advisable that you go and inspect the property before you decide to make a bid. Obviously, this may not be possible because of time constraints and it can become costly. As you may not speak fluent Italian or have the expertise to assess what you are bidding for, we would recommend that you seek independent legal advice and professional expertise in Italy to evaluate the property before you submit a bid.
1 Euro is just the opening bid for properties
In fact, usually properties end up costing at least €20.000 at auction. On top of this, there is the legal requirement to renovate within a specific time frame. These properties therefore often end up costing a minimum of €50.000.
There are plenty of other reasonably-priced houses in Italy without the terms and conditions attached to €1 property schemes. These properties may be a better option for you.
Finally…
If you are thinking of applying to buy a 1 euro house in Italy, or any other property in Italy, at De Tullio Law Firm, we can help you with everything from property checks and searches, to facilitating the transaction, liaising with construction companies, obtaining Italian residence and providing tax and inheritance advice.
You may also like to read: Homes for 1 Euro in Sambuca, Sicily (Italy). You may also find our info videos about buying property in Italy useful.
Get All Our FREE Guides for Foreigners Planning to Buy, Sell or Live in Italy
Download now
https://detulliolawfirm.com/wp-content/uploads/2017/03/7E9EB774-870F-4421-ADC3-7346ABB68D1F-e1652948480353.jpg
232
561
georgia
https://detulliolawfirm.com/wp-content/uploads/2021/05/De-Tullio-Header-Logo.png
georgia
2020-07-14 12:00:35
2023-03-07 08:37:36
1 Euro Houses in Italy