How can you ensure official documents are recognised abroad?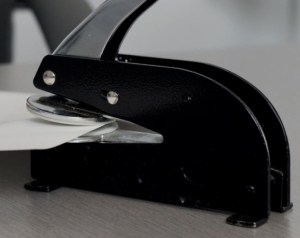 If a document is intended for use in another country, you may require a formal recognition in the form of an apostille. The procedure is generally described as a "legalisation" although it is sometimes referred to as "consularisation". In order to use an official document overseas, you may therefore require an apostille. What exactly does this mean?
In this article, we are going to explain apostilles and how you can go about getting them.
What is an apostille?
Firstly, an apostille is a stamp that is placed on a document by a designated competent authority. The stamp should read, "Apostille" and confirms that an official source has issued your document and that the receiving country can accept the document as authentic.
Secondly, the Hague Convention (1961) governs mutual recognition of documents between signatories. Therefore, apostilles are valid in countries that have adopted provisions of the convention.
Get Your FREE Guide to Planning Your Inheritance in Italy
Download now
The information in an apostille follows a prescribed format
1. Country of issue
2. Who has signed the document
3. The capacity in which the person signed the document
4. Details of any seal on the document
5. Place of issue
6. Date of issue
7. Issuing authority
8. Apostille Certificate number
9. Stamp of issuing authority
10. Signature of representative of issuing authority
What type of documents require an apostille for use abroad?
All apostilles are similar. However, not all documents are processed in the same way. There is a wide variety of documents that may require an apostille. It is therefore important to prepare properly and submit the correct version for authentication with an apostille.
For example, you may require apostilles for documents of an administrative nature such as, birth, marriage and death certificates or a grant of probate or a power of attorney.
If you are, for instance, doing business overseas, you may require an apostille for official documents. These might include extracts from commercial registers or other registers; patents; notarial acts such as property titles; notarial attestations of signatures. If on the other hand, you want to study abroad, you may need an apostille for school, university and other academic diplomas.
Where can you obtain an apostille?
This depends where your document originated so check that and then apply for an apostille in the issuing country.
Signatories to the Hague Convention designate who can deliver apostilles. For example, in the UK, the Foreign Commonwealth & Development Office provides apostille services. In the USA, the U.S Department of State is responsible. In Australia you should contact the Department of Foreign Affairs and Trade.
The authorities in the receiving country may require a translation. In this case, you will need to get the translation of your document certified rather than the original document. Depending on requirements and the type of document, you may need a translation by a sworn translator.
As the subject of apostilles can be somewhat complex, the Hague website has published a useful brochure, which includes a FAQ: The ABCs of Apostille
Finally …
If you need support with an apostille for Italy, please get in touch with us. While you are waiting for formalisation of an apostille, we are able to check the validity of signatures. We can provide a provisional confirmation that these appear genuine.
For over 55 years, De Tullio Law Firm has been providing international clients with independent legal advice throughout Italy. We are specialists in cross border property, inheritance and family law.
You may also be interested in Power of Attorney
https://detulliolawfirm.com/wp-content/uploads/2021/09/628EDEF5-B822-431B-8DD8-2C230DD370AD.jpeg
701
883
georgia
https://detulliolawfirm.com/wp-content/uploads/2021/05/De-Tullio-Header-Logo.png
georgia
2021-09-30 05:52:28
2023-03-25 20:30:25
Apostille for Italy: What is an Apostille?